New holding site for BHI.
We're making quite a few changes behind the scenes which we will keep everyone up to date with, in due course.
This site is a bob basic site designed as a place holder until we have everything lined up just as we like it.
Can I still buy PPE and workwear through BHI?
Yes.
Like before the best way to order any PPE, workwear, safety equipment, or signage is by calling us.
We're set up to do the leg work on your behalf so you can focus on more pressing jobs such as making money.
During the COVID-19 lockdown, we have been working tirelessly to open supply chains ready for when businesses reopen.
This is a benefit to our clients because we can get all their COVIDPPE organised allowing them to focus on getting their businesses up and running.
I need facemasks, what are the best masks to combat COVID for my business?
This is high quantity search phrase which is understandable considering the uncertainty concerning the COVID situation.
Luckily BHI is set up to deal with all your enquiries.
We can help with risk assessments if required, so you know what is needed to cover the bases regarding liabilities etc moving forward.
We can then take that information and build you a COVIDPPE pack on top of other PPE and workwear requirements.
The objective is to take the pressure off you and your staff by helping you source the right products for your requirements, at the best prices to deliver you the protection and performance your business needs.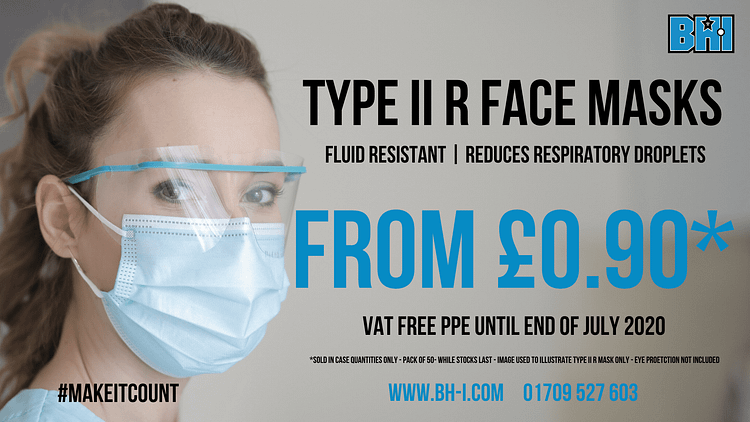 What PPE do I need for COVID protection?
As mentioned above the starting point is getting a risk assessment actioned to identify the areas which need attention before your staff can go back to work.
We can help set you up with the right people to take care of that for you.
From that point we can source the PPE you will require from reputable sources to ensure you aren't caught short with counterfeit or non-compliant PPE products like facemasks.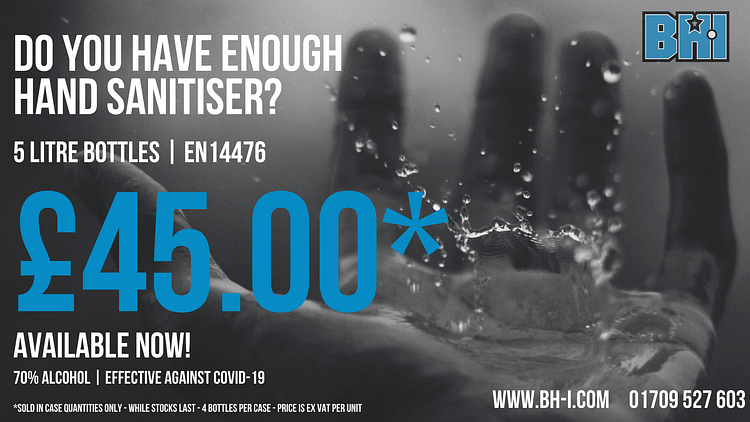 What comes next for BHI
This is the part we are keeping under our hats for now, but it's quite an exciting position to be in.
The main objective is to enhance our capabilities to deliver the highest level of service to our clients.
We hope to be rolling new changes out in the coming months and will update everyone on here and our social feeds.
In the meantime, if you need any PPE, workwear, clothing, safety boots, signage etc give us a call on 01709 527 603 or email sales@bh-i.com
The main thing is to boost the philosophy of sourcing you the right products for your requirements, at the best prices to deliver the performance and value your business needs.
BHI will always help busy people just like you, buy their PPE & Workwear in a Simple, Easy, Effective way. To save time and money, allowing you to focus on the critical task of making money.
Just let us know how we can help.
01709 527 603
sales@bh-i.com